Peg plays guitar and piano, and has been known to dabble with concertina and fiddle. Besides the traditional acoustic approach of Smoke Creek, she also plays swing and blues styles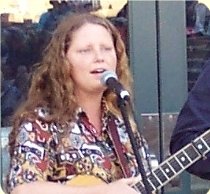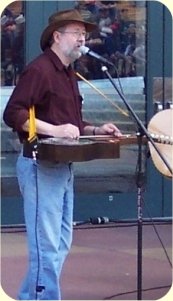 Besides dobro, Ted's also a fine guitar and banjo player. However, use of two banjos concurrently would violate several municipal statutes, and Peg and Jim have the guitar covered, so Ted sticks to dobro with Smoke Creek.
Ted, and his wife Shirley, also promote concerts with the Seattle Folklore Society. They hail from Gold Bar, Washington.