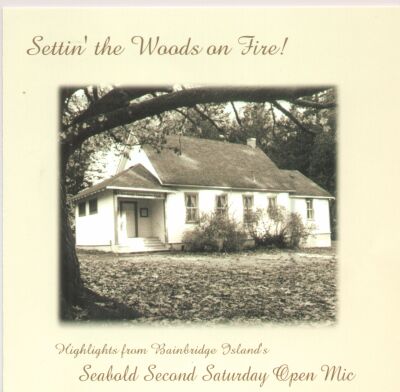 Settin' the Woods on Fire album, published by HoboMobile , released in September, 2002, includes Smoke Creek's "Come With Me". This album, a compilation of highlights from Bainbridge Island's legendary Seabold Second Saturday open mic (founded a decade ago by our own Ted Briggs-Comstock), was recorded, selected and engineered by Eddie Jay Williams.
Listen to "Come With Me" (Copyright 2002 by Mike Murray)
View Lyrics to "Come With Me"