History
Smoke Creek started out as a duet, performed as a trio, (Here's a photo from Northwest Folklife, 1993)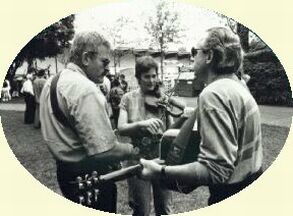 spent some time as a duet, went back to being a trio, and has now grown to a four piece band, with dobro, two guitars and banjo, as we've been joined by Peggy Sullivan, and Ted Briggs-Comstock. Ted and his dobro can also be found on two cuts from the Smoke Creek CD.

Susan Ellis and Mike started playing music together in 1991 in Seattle's Idyll Hands string band. They created Smoke Creek about a year later. Jim played with Smoke Creek on a "catch as catch can" basis until he moved to Seattle a few of years ago. While he missed getting on the CD, he now plays with the band full time, while Susan has gone "Off to California".
Mike and Peggy are part of Tacoma's Smelter Rats and Peggy played with Ted in the band "Gridlock" some years ago . Ted has played a host of instruments in more Northwest bands than most people can count, among them Gridlock and Island Zephre.
---
Here's an article written by Doug Bright in his "Heritage Music Review" about the history of the band and the making of our first album. If you're interested in NorthWest music, you should subscribe to this magazine.
---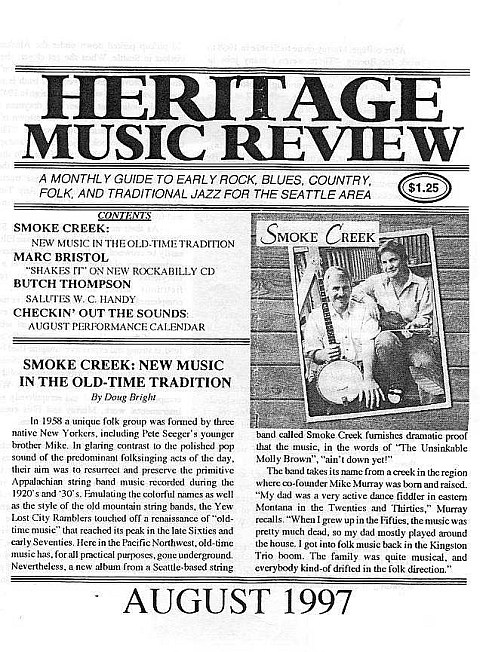 ---